Our sauna is everything we wished for. The project was professionally negotiated with Alex and completed on time to the highest standard. A five star rating for a fantastic job!

Dear Alex and Team,
We cannot thank you enough for bringing the dream of having a Finnish Sauna here to our home in Australia. As Heidi is from Finland and we visit family there often; we have always dreamed of bringing this part of the culture here to Australia.
We highly recommend to anyone thinking of incorporating this fantastic tradition in to your family life of sharing Sauna…look no further than Alex and his team at SDS.
So friendly, experienced and so patient in coming up with different plans and different options; finally to bring us this amazing addition to our home.
The design and efficiency of the heat is exactly in line with what use we said we wanted to have out of the Sauna, the quality of the build is fantastic (writing this after 1 month of using nonstop through winter), and the woodwork that Alex can incorporate into the decking, the walls, the benches and interior roof line is striking to see in person.
And we get to see it every time we take Sauna.
Thanks so much Alex.

Thank you Alex and the team at SDS Australia, I'm absolutely thrilled with the level of craftsmanship and level of service with the Sauna build. The project was built with a minimum level of fuss, disruption and to a very high standard. Greatly appreciate Alex's knowledge accumulated over years of experience and honest advice. Thanks!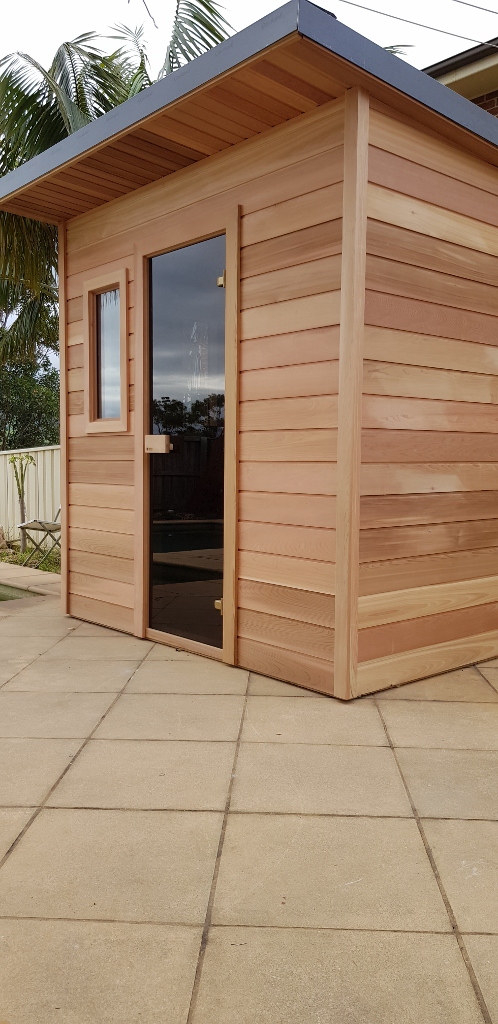 We fell in love with saunas during a trip to Finland last year where you slowly soak up the heat in the family sauna, then plunge into a cold lake, and repeat (several times). Alex of SDS Australia helped design our sauna so we too can experience the heat and aroma (the smell of warm Spruce is great) of an authentic sauna and quickly plunge into our pool anytime of year including mid-winter. The quality of the factory-build is superb including beautifully finished benches and a solid door with windows. We opted for an electric heater (Harvia was even recommended by Finnish friends!) and it truly heats up quickly. We are so happy with the quality and service provided by SDS Australia

I had the pleasure for having my sauna delivered and installed today by Alex. My dealings with this company were excellent. Great communication, fast efficient friendly service and all my questions answered promptly. I highly recommend this company to meet all your sauna requirements.
Alex installed the sauna last week…we had to wait nearly a week for the electrician I organised to hook the power up. That was cruel! Was in it within an hour of the power being turned on and have been back in several times in the 12 hours since. Love It! Meeting Alex and discussing what we wanted was a pleasure. His custom build was exactly as anticipated. Workmanship and materials beautiful. Delivery and install prompt and efficient. The experience of dealing with a craftsman passionate about his trade was fantastic. A Far superior experience than an online salesman selling a unit built en masse in an overseas factory. Thank you Alex 🙂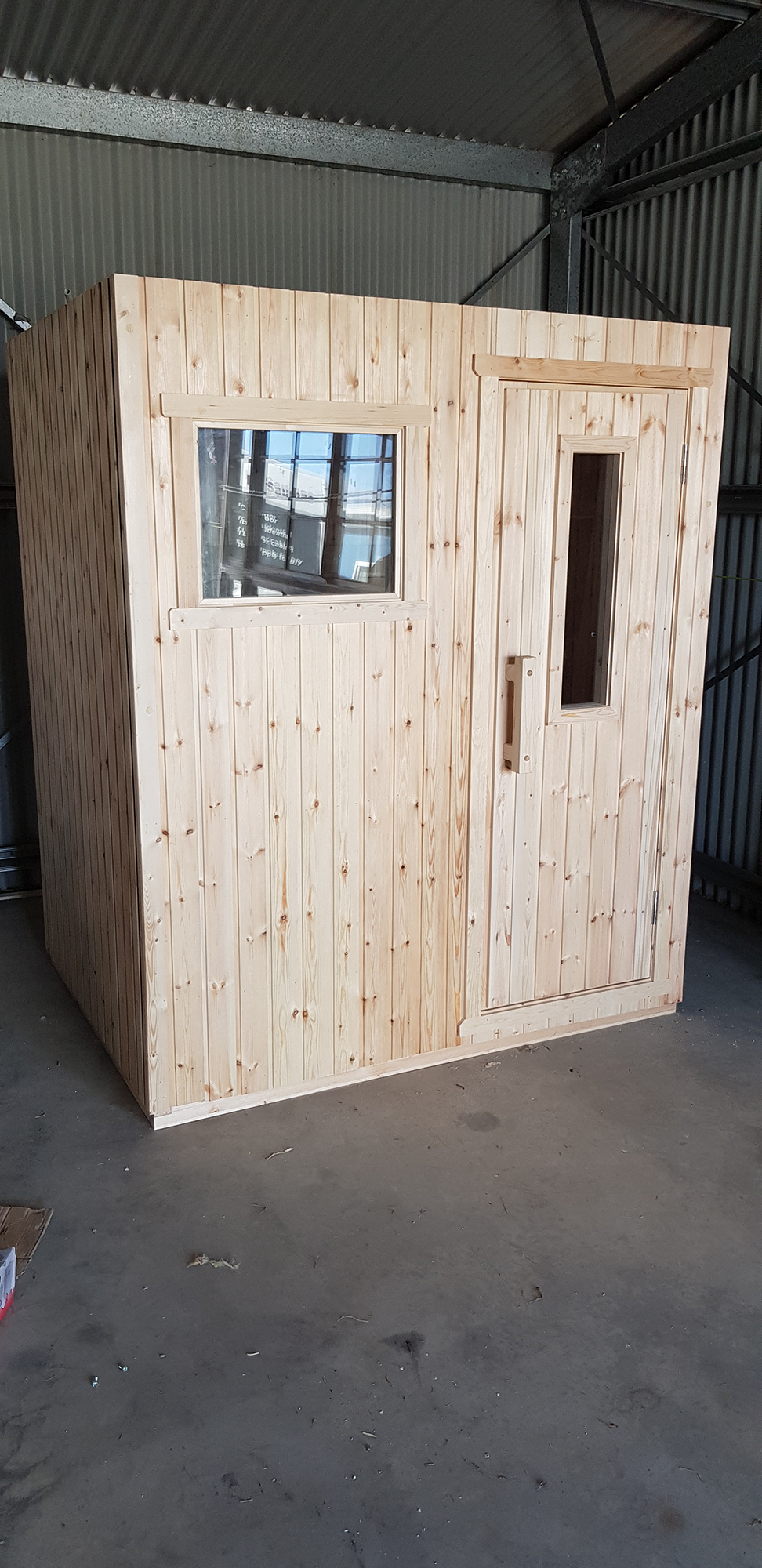 SDS Australia Pty.Ltd built for us Outdoor sauna. Design – Perfect!, Quality of materials and equipment -top of the range! Workmanship – outstanding! Highly recommend this company for sauna construction!
I received my order last Friday. So fast! Really appreciate your help with the heater. I also purchased the flue kit you suggested and it arrived today. Really appreciate your help mate.